Mission: Engage and Excite
Arcademics, formerly known as Arcademic Skill Builders, provides online educational video games that offer a powerful approach to learning basic math, language arts, vocabulary, and thinking skills.
Our philosophy is inspired by the intense engagement arcade and video games foster between the player and the game. Our goal is to make aspects of classroom instruction as effective in creating persistence and involvement as observed in video game players. Our games are a result of blending video game features into instructional research in order to achieve a high rate of student learning through increased time-on-task and engagement.
These educational games provide fun and focused repetition practice that enables automaticity and fluency to be achieved more quickly. With what we now know about automaticity and fluency in academic performance, we can help students achieve masterful levels performance faster than ever before!
Student Safety Note: Your students are completely safe while playing our games. It is not possible for anyone outside your class to contact a student while playing our games. We do not store the player ID's that students create. We monitor player names and block inappropriate names created by students.
Proceeds to the Boys & Girls Clubs of America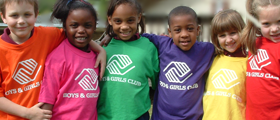 Our team believes in helping kids from all backgrounds achieve a better life. We donate 3% of proceeds from every
Arcademics Plus
subscription purchase to the
Boys & Girls Clubs of America
, to further their mission in providing safe places for kids in need to learn and grow - all while having fun. At Boys & Girls Clubs, great futures are started each and every day.