Arcademics Plus for Families
Kickstart your kids' learning with practice that feels like play! Analyze score data trends with Arcademics Plus, and motivate with achievements and powerups.
1-month free trial.
$5 per student per year after the trial.
Try Plus For Free
No credit card required.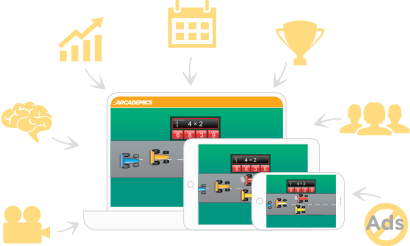 Here's Why You Should Try Arcademics Plus:
Multiplayer Edu Gaming On All Devices. Our HTML5 games allow you to play together from any device - with no installs or firewall edits needed.
Useful Data. Use trend reports to view progress, hone in on problem areas, and see where intervention is needed.
Rate-Based Learning. Fun and focused repetition practice enables automaticity and fluency to be achieved quickly.
What Are Homeschoolers Saying?
Arcademics gives us the big motivation we need to practice our facts - and learn them solidly and permanently.
I race the children myself to encourage them to beat me, we've already worked through our spelling curriculum!
Instead of our kids using their devices for entertainment, Arcademics enables us to play together while learning.
Badges & Power Ups
As students play, they can earn prestige achievement badges and fun power ups to use in games.
Insightful Data!
Performance data in Arcademics Plus gives essential insights to inform your teaching.
Proceeds to the Boys & Girls Clubs of America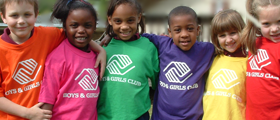 Our team believes in helping kids from all backgrounds achieve a better life. We donate 3% of proceeds from every
Arcademics Plus
subscription purchase to the
Boys & Girls Clubs of America
, to further their mission in providing safe places for kids in need to learn and grow - all while having fun. At Boys & Girls Clubs, great futures are started each and every day.